Tastes & Food - TRADITIONAL RECIPES
Cardetti au gratin

"Cardetti" or Cardi (Cardoons) are the small artichoke plants.

Ingredients:
Cardi, black olives, anchovies, bread crumbs, extra virgin olive oil.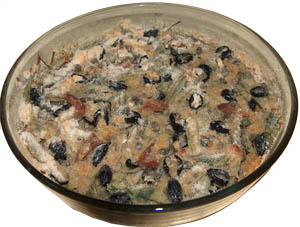 Procedure:
Clean the tender cardoons well, discarding the hard and spiky parts. Boil these in salted abundant water and drain. Arrange them well in an oven dish with the de-boned black olives, the anchovies and cover them with the bread crumbs. Drizzle over with olive oil. Place them in the oven for the final cooking process, to obtain a nice gratin.


Versione Italiana
Brindisi på dansk