Churches - TANCREDI FOUNTAIN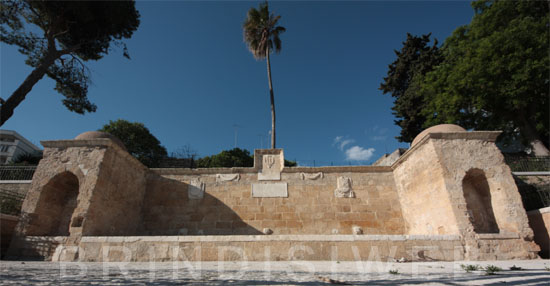 The Tancredi Fountain was built in 1192 by King Tancredi in occasion of the wedding of his son Ruggero with the daughter of the Emperor of Costantinopoli.
The Fountain was restored, and entirely modified, in 1549 and in 1828.
This fountain was once used by travellers for refreshing their transport animals while arriving through one of the most important entrance ways to the city. The fountain also played a part in keeping the beautiful surrounding gardens irrigated.
Near there is the ancient "Fontana di Monsignore" (Bishop's fountain), built about in XVI century.
Photogallery

- Click on the thumbnails to enlarge

The fountain

Side niche

Town's coat
of arms

Charlie V
coat of arms

Bishop's
fountain

Map: where is the Tancredi Fountain