Churches - ST. THERESA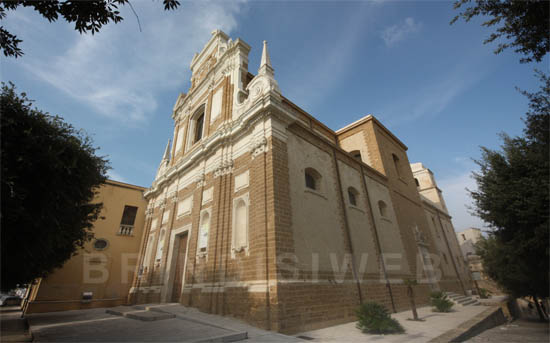 The Church of St.Theresa, a example of baroque architecture, was completed in 1697 in the ancient Spanish quarter.
The facade is adorned with capitals and pinnacles.
Inside there are valuable paintings in the chapels ("St. Andrew" and "The education of Our Lady"), the statues of Medical Saints in papier-maché and, on the ceiling, a wooden statue of Our Lady of "Carmine".
Near the church there is the cloister, built in XV century as a convent, nowadays it hosts the Record Office.
Photogallery

- Click on the thumbnails to enlarge

Inside

Paint on the roof

The education
of Our Lady

Statues in
papier-maché

Cloister

Facade