Churches -ST. LUCY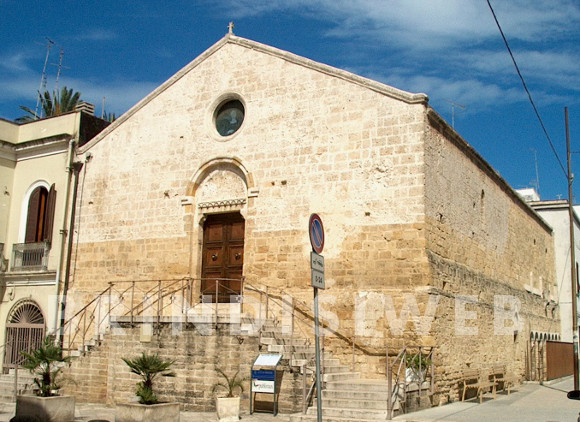 The Church of St. Lucy or of the Holy Trinity, has been built in XI century with a Romanesque style (facade).
The upper church has three navas where there are interesting XIII and XIV century frescos, and paintings like the "Martyrdom of St. Lucy" and the XVI century polyptich of the "Madonna del dolce canto" (Our Lady of "Sweet Singing").
During XIII century, the Convent of Penitents was placed besides to the church.
In the VIII century crypt, divided into four parts by means of four columns with capitals, there are fine frescos of particular interest, like "St. Nichols", "History of St. Peter from Verona", "Magdalena Mirrifora" (the symbol of Penitents) and the "Kyriotissa" (Our Lady on the Throne with Jesus), the last two being located in the central niches.
Photogallery

- Click on the thumbnails to enlarge

Inside

Polyptich

Paint of
St.Lucy

Cript

Frescos
in the cript

Map of the churches