Churches - ST. BENEDICT
The church of S.Benedict, built in 1089, is a typical example of Romanesque art, with cross-shaped cupolas that is located not far from Porta Mesagne.
Very important is its portal with architrave (XI century), that reproduces hunting scenes between men and dragons.
Of great interest is the medieval cloister, also accessible from the old benedectine's convent.
The bell tower has a square shape.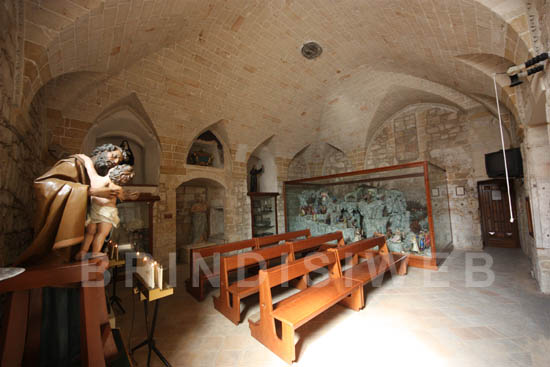 In the near church of S.Anna there are some beautiful afrescos from XIV century.
Not far there is the ancient ruins of "Ospedale of San Martino" built in 1218 during the Crusaders age
Photogallery

- Click on the thumbnails to enlarge

Portal

Portal detail of
the Architrave

Inside
(cupolaqs)

Inside, detail of column's capital

The medieval Cloister

Cloister

Cloister, traces
of a fresco

Cloister, detail of
column's capital

St. Martino
hospital

Correlated documents

:


» Brindisi during the Ages of the Crusaders
Map of the churches