Churches - CHRIST OF THE DOMINICANS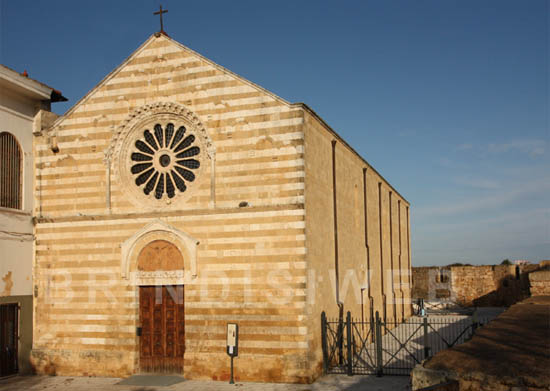 In the area of Porta Lecce (close by the ancient wall of the town) there is the Church of Christ.
The church was built by the Domenicans in 1232 and has an evocative facade made by alternating white and red stones.
It has a magnificent external rose-window with sixteen columns.
Inside there are a statue of the Virgin with "Lux Mundi" and a wooden cross, both from the XIII century, and several barocco alters.
Photogallery

- Click on the thumbnails to enlarge

Rose window

Inside

Lux Mundi

Wooden Cross

Apse and
bell tower

Map of the churches